" jayyeahhh! "
no more books and studying late up at night. hoorayyyy!
so basically, on 12th July after 12.00 pm, i am officially done with semester 2! wrapped up the whole semester, and i'm glad it was over. scream like err..err..like i'd never gonna have any breaks within the semester anymore. okay, i knew my comparison was...erm, it's a little bit over? nevermind. hihi~ opps! sorry kawan-kawan. saya lupa nak bagi salam dulu. so here it is.
ehemm ehemm, batuk2 sikit.
ASSALAMUALAIKUM! *shouts! hihi~
tapi sebenarnya hati aku cuaks dan gundah gulana la jugak. sebabnya last paper haritu jawab macam haremmm je. menitik air mata masa gi tandas dek tak larat nak perah otak pikir jawapan. bukan sebab aku tak baca. bukan gak sebab aku baca yang spot je. aku dah baca semua. tapi soalan final exams kali ni memang sadis betul, langsung tak sama pattern dengan past years punya. dan dan lah uitm ni tahun kitorang nak tukar pattern soalan. kalau ye pun bagitau lah dulu! takdelah kitorang sakit hati. ni tak, penat je belajar. yang lecturer tekankan kat depan tak masuk, ntah hape-hape yang dibaginya. kitorang students ni yang kena tanggung kesan dia tau tak? cibai betul! aku memang taktau nak buboh jawapan apa dalam tu. sudahnya, aku jawab apa yang aku boleh ingat. takde empty space but still jawapan tu entah betul ke tak. position tu buat aku terasa jadi cam Humpty Dumpty kat hujung tanduk kerbau la pulak. aku pasrah. tawakal habis result sem ni. taknak hoping tinggi sangat, nanti tak dapat apa yang aku hajatkan, menonggeng kalah orang putus cinta! pelik? ye tapi tu lah aku. lagi pentingkan result dari laki. sorry lah, aku memang takde perasaan nak feeling2 skang. bagilah title pape pun...kesah pulak aku kan?
skang aku dah malas nak cakap final exams yang menyeksakan aku tu. orang tua-tua kata, tutup buku lama bukak buku baru. yang aku tau, aku nak enjoy puas-puas cuti ni. aku nak hangout dengan my sweet bff especially sabrina sebab dia lah yg paling payah sekali aku jumpa, setahun sekali okays! tulah Nabi Muhammad cakap soh pi belajar sampai China je, yang hang pi sampai Rusia tu pasai pa? kan aku dah rindu! sobss! :'( and and aku ada azam baru created gak which is nak puasa penuh tahun ni! *lols if you know what i meant by saying that, hihi~ so kepada yang baru start cuti macam aku ni, selamat bercuti yeh! gunakanlah cuti ni sebaik yang mungkin. nak nak lagi masa bulan puasa tu kan. topup pahala banyak-banyak nak cover balik dosa korang dari awal tahun haritu. boleh kan? boleh kan? itu jelah kot. nanti ada cerita aku bebel lagi. wasalam~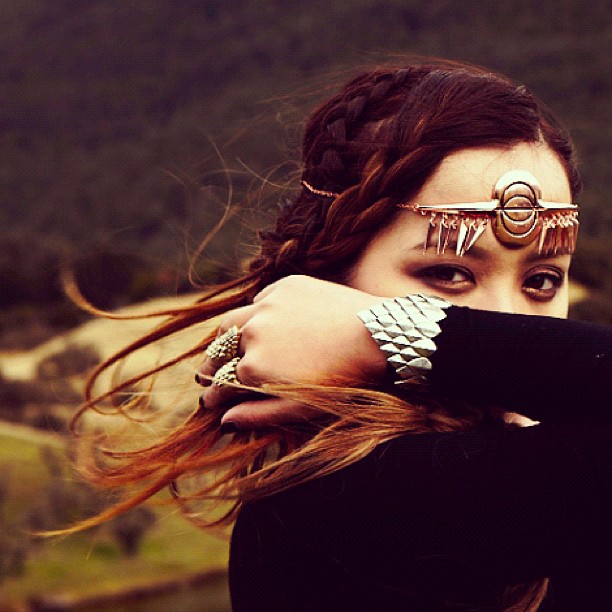 like it much? aku ada mata ni,kau takde kannn. well, i'm gonna covered up most of the holidays with sleeping. maybe when i woke up, i'd be a Sleeping Beauty! *angan tak sudah si dreams chaser ni, ohoii.